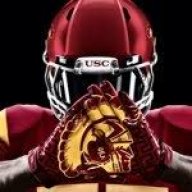 R.I.P. Robotic Dreams. Fight On!
Moderator
Joined

Apr 17, 2013
Location
Hoopla Cash

$ 16,709.00
The only thing that pisses me off about the All-Star game is that I can't watching any meaningful basketball games for a week.

Otherwise I couldn't care less about the ASG. Doesn't matter the sport. I stopped watching them in my teens. I do occasionally watch the side events like the home run derby or slam dunk contest.
Pretty similar here. I usually watch some of the side stuff. If I'm home, I'll have whatever ASG on in the background while doing other stuff and stop to watch a few minutes of it here and there.