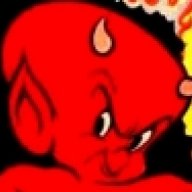 Super Moderator
Staff member
Admin
Thought this might be fun to discuss, given the time of year and lack of any FF news to speak of. So here some players I think could be sleepers;

Trey Sermon- Think he gets the right breaks and becomes the 49ers lead back. Which will catch folks off guard given Shanahan RBBC approach.

Gus Edwards- He's going to be the first RB off the bench for a really run heavy offense and will have his best season.

Corey Davis-I know he's playing on a awful team, but awful teams have to throw a lot. Davis is being paid like a #1 and Fantasy Pros has his ADP at #49 for WRs, he'll do better then that by a good bit.

Michael Gallup-With Dak back Gallup has his best season.

Tyler Higbee- McVay likes to use his TE and with Everett gone Higbee gets to do more.

Gerald Everett- Seahawks under new OC begin using their TE for underneath passes and Everett will benefit from the attention Metcalf and Lockett get.

Lots of others I could mention, but I'll leave it with that.