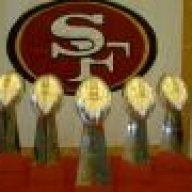 Joined

Aug 3, 2011
Location
Hoopla Cash

$ 1,000.00
Another team in my $ league asked me this morning if there was a trade I'd be willing to make that would get him Rhamondre Stevenson and I came up with this:

I give him Stevenson & Isaiah McKenzie for Travis Etienne & JuJu Smith-Schuster.

I don't normally do any trades but always wish I was better at finding them. I've probably done only 4-5 over the past 20+ years of FFB.

This league is a full PPR, 6pt per TD thrown league. I'm currently in 2nd place at 5-1 and the other team is behind me in 3rd place at 4-2.

Thoughts?