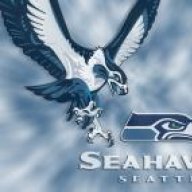 Joined

Dec 3, 2018
Location
Hoopla Cash

$ 1,000.00
A. Brooks played a very good game last night imo... He definitely looks like he will be one of our few bright spots moving forward on defense in terms of young talent...
He has been very poor in coverage (much worse than someone that people here complain about quite a bit) for most of the year. The TEs and RBs have often made him look foolish.
Hopefully this game is a step forward for him, but after a very good rookie year, this year has generally been a disappointment until yesterday.
Brooks was the reason we let KJ walk (not Brooks' fault). He needs to fill those big shoes.