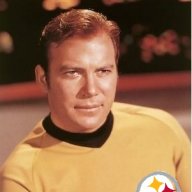 The Father of The Potato Salad Poll Option
With my Steelers out of the Playoffs (and the Patriots, who would be at the bottom of any list), this is my order of preference for who I WANT (not expect) to win the Super Bowl:
-
1.) KC Chiefs
2.) Houston Texans
3. Tennessee Titans
4.) Minnesota Vikings
5.) Seattle Seahawks
6.) Green Bay Packers
7.) San Fran 49ers
8.) Super Bowl cancelled
9.) Baltimoron Ratbirds

What's YOUR list?