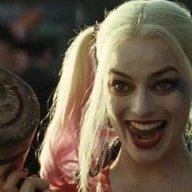 Joined

Oct 16, 2013
Location
Hoopla Cash

$ 1,976.00
A contract standoff last season between the Colorado Avalanche and winger

Ryan O'Reilly

ended on Feb. 28, 2013 when the Avs matched a

two-year, $10-million

offer sheet from the Calgary Flames. That also meant they couldn't trade O'Reilly for one year from the date they matched the offer.​

Since then the Avalanche underwent a front office shakeup, with Joe Sakic taking over as executive VP of hockey operations while Patrick Roy became head coach. The organization believed these moves would change how the club conducts future contract negotiations.

To date, however, there have been no talks with O'Reilly, who will become a restricted free agent at season's end. Though there's plenty of time to get him re-signed, the lack of activity prompted Denver Post's Adrian Dater to

speculate

about the 22-year-old's future in Colorado.

O'Reilly is having another good season, on pace for 27 goals and 54 points. His two-way style, versatility and clutch play make him an invaluable part of the Avalanche's resurgence. Just because they can trade him after Feb. 28 doesn't mean they will.

Teams must send their restricted free agents qualifying offers in June to retain their rights. If O'Reilly isn't re-signed to a new contract before then, it would cost the Avalanche $6.5 million to qualify him, making him potentially their highest-paid player. He also has salary arbitration rights. Given the contentious negotiations last time around, Dater believes O'Reilly's status could once again become the focus of trade speculation.

One way to avoid this would be re-signing O'Reilly to an eight-year deal that averages between $5.5-$5.9 million per season. Though teams cannot heavily front-load contracts as they did under the previous CBA, the new salary variance rules allows for some flexibility.

That provides the Avs an opportunity to get an average cap hit for O'Reilly below $6 million per season while paying him more than $6.5 million per season in real salary for two or three years. Also, if he or the Avalanche file for arbitration it prevents him from receiving another offer sheet.

Dater also

reported

it was "an open secret" the New York Rangers are thinking about a trade with the Avalanche, with specific interest in defenseman

Tyson Barrie

. The Rangers scouted the recent Avs-Sharks game, but Barrie was a healthy scratch.

The Rangers are shopping defenseman

Michael Del Zotto

, but their reported asking price is a top-four defenseman, which Barrie is not at this stage in his young career. It remains to be seen if there's a deal to be made between these two clubs.

Paul Stastny

is another Avalanche player facing an uncertain future. He's due to become an unrestricted free agent in July and will likely be forced to accept a pay cut from his current $6.6 million salary to stay in Denver.

The Ottawa Sun's Bruce Garrioch

reported

Sakic prefers to keep Stastny, but Garrioch speculates he could change his mind if offered a first round pick and a player at the trade deadline. While Sakic could field offers for the 28-year-old center, odds are he'll retain Stastny for the playoffs and worry about his contract talks at season's end.
Rumor Roundup: Will the Avalanche trade O?Reilly or Stastny? | Post-to-Post
I do believe one will be moved, think they will try and move Stastny and lock up ROR long-term.