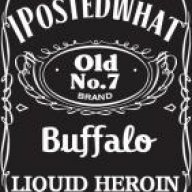 Joined

Apr 27, 2010
Location
Hoopla Cash

$ 1,000.00
But who would be candidates for the most hated teams in the NHL today?

Our choices are after the jump.

Pittsburgh Penguins - When you've won a recent Stanley Cup and are the center of various conspiracy theories ranging from the rigging of the 2005 NHL Draft to referees turning a blind eye every chance they can to Gary Bettman somehow being Sidney Crosby's(notes) father, you're not going to be very popular by fans around the league. This business of them being involved in yet another Winter Classic ain't helping things either.

Detroit Red Wings - Like the Penguins, the Red Wings have won a Stanley Cup in the past few seasons to go along with their three rings since 1997. With success comes jealousy from others and Detroit's consistent reign atop the NHL's hierarchy, along with playoff battles with the Colorado Avalanche and San Jose Sharks, has bred much contempt towards the organization.

Washington Capitals - They have one of the league's biggest stars in Alex Ovechkin(notes), whose on and off the ice incidents this past season garnered some negative press and turned fans and some media against him. The Caps also have an owner who isn't afraid to say what he feels. Combine that with a fan base accused of hopping on the bandwagon post-2005 and you're going to have some fans that were overjoyed when the Montreal Canadiens eliminated them in the first round this past postseason..

Toronto Maple Leafs - The 2001-02 team was dubbed "The Most Hated Team in Hockey" by SI's Michael Farber (and ranked No. 22 on their list) because of former players like Darcy Tucker(notes), Shane Corson and Tie Domi, the Leafs are reviled by many because of their brash general manager Brian Burke; their extremely passionate fan base and because of the magnitude of their exposure, especially on Hockey Night in Canada telecasts.

Philadelphia Flyers - The blueprint of the team hasn't changed since the Broad Street Bullies days of the 70's and having the likes of Scott Hartnell(notes), Dan Carcillo and uber villain Chris Pronger(notes) is really the perfect recipe for not receiving the warmest of welcomes when entering arenas on the road.

Those are our five choices of team's that draw the most hate in today's NHL.

Who would you say is currently the most hated team in the NHL?
Who is the most hated team in the NHL today? - Puck Daddy - NHL - Yahoo! Sports