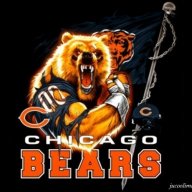 Hey there Big Dick Nick. Whatcha doooin?
Winning 3 or 4 out of 4 would be amazing and be a big statement here. A split would fine. 0-1 wins would be a disaster. I guess we'll find out.

These guys have had our number. Waiting for us to buck that trend. Would prefer a 3 game set as 2/3 is more probably than 3/4...but let's see what we can do.

The more of these games the better as we grow into...DA JUGGERNAUT.