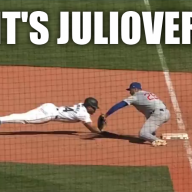 Free Agent from Elsewhere
The season starts tonight, and the other 28 teams will follow in the next couple of days. That said, let's get a look at every team's first game and ask ourselves:

Which opener would you REALLY want to see?

I'd say when Rangers visit Washington Wednesday if only because they can keep the nasty rivalry going from late last season.