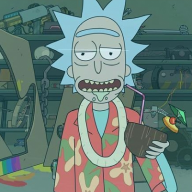 Joined

Feb 8, 2010
Location
Hoopla Cash

$ 1,000.00
MTSU's Franklin taking Louisiana Tech job | dnj.com | The Daily News Journal
Congrats on the hire and good luck to him. Sucks to see him leave, but I can understand it.

MTSU lost their DC to Miss. St, and now OC to La Tech.

At least Stockstill didn't take the Memphis or ECU HC job.
In Franklin's lone season at MTSU, the Blue Raider offense broke the school's single-season record for total yards and points. It increased its scoring by nearly 10 points per game from 2008 to 2009, averaging 32 points last season (23rd-best in nation).


MTSU also ranked 27th in rushing, 42nd in passing and 27th in total offense for one of the program's best all-time offensive seasons.
Last edited by a moderator: