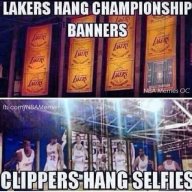 Joined

Apr 16, 2013
Location
Hoopla Cash

$ 2,454.21
Been with them for the better part of several decades - almost from the beginning of Cell phones, but last year, needed a new phone - they talked me into a Galaxy S10 which turns out that the Samsung Galaxy S10 is a piece of shit, but more about that. I bought for the picture capability for when I am on trips. They convinced me of getting a tablet and I ended up with a phone bill that went from 110 to 230 a month which I was not happy about - then this $1000 piece of shit quit working because Sprint made an error and caused it to quit working - after three weeks, they agreed to replace it and I had to wait another week.
In the mean time, had to have another phone and went with Verizon even though It added insult to injury
Verizon has better coverage - better data use which covers and works better with a hot spot for the same price. So with the work being up, I paid off the phone and the tablet and cancelled them off - I offered them a deal - give me the phone with the cheapest service possible and I would keep it as a back up - the best they had to offer was 40 a month before the secret charges and taxes which would be about half of the 110 I would have owed after paying off the phone - So I was told Sprint to go suck an egg - I was gone.
I now after paying off the car - have $800 a month more in my pocket and am quite happy
The galaxy Samsung by the way has a glich in it caused by the Bixby interactive program which interrupts what you're doing to offer the interactive service - and that's even after you have disabled the fucking app. I checked reviews and most people with this phone is very unhappy - so My advice is don't buy it.
For the record - if you speak to languages as I do speak both Spanish and English, then you know there are certain letters in the Spanish alphabet - those are available on both phones with the exception of the upside down question mark used for questions in the Spanish - One would think that for the price of this phone that is doubled the price of my Motorola - it would walk on water - but It's not any better than the lower price phones - I do admit that the picture capability is second to none in relation to a good phone, but for the $500 difference - a quality camera is far better.
So if you happen to be a Sprint employee - tell them and their executives that I said this to all of them
read my lips carefully because I don't want to have to repeat how I feel about them