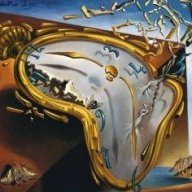 Joined

Mar 24, 2018
Location
Hoopla Cash

$ 1,000.00
Here is currently the list of WRs who will be battling for what will likely be 6 spots on the roster, with perhaps a 7th finding his name on the practice squad:

Allen Robinson
Darnell Mooney
Marquise Goodwin
Damiere Byrd
Anthony Miller
Riley Ridley
Javon Wims
Reggie Davis
Rodney Adams
Thomas Ives
Jester Weah
Dazz Newsome

12 names vying for 6 spots. Not gonna lie, I've never heard of a number of these guys , so we can cut almost half of this list right from the getgo. Of course, barring injuries, Robinson and Mooney will be the starters. I'm of the belief that the Bears didn't sign Goodwin and Byrd to battle for the practice squad. And assuming at some point this year we'll see Justin Fields lining up under center, I'm sure the Bears want as strong a receiver group as possible. Realistically, these four should and probably will be locks for the roster.

That leaves 4 names most likely gunning for the last 2 spots: Miller, Ridley, Wims, and Newsome. In terms of raw talent and experience, Miller would otherwise qualify for one of the spots, but he's in the doghouse with the brass. He's been remarkably inconsistent to date and has developed a reputation for being a head case. Ridley came with a strong pedigree and high expectations. Nothing wrong with him head-wise, but after two seasons of putting up paltry numbers, he simply hasn't shown that he's 53 man roster material. Wims has had a bit more success in his 3 seasons, but also hasn't really established himself either. And of course Newsome has yet to put on pads as a pro, so all we can really go by is his college performances and the fact he's a current draft pick in this batch. As would most teams, the Bears will want to give the new kid on the block every opportunity to prove his worth.

Tough call at this way-too-early stage.