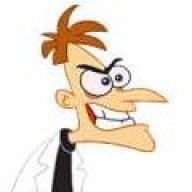 Joined

Sep 6, 2010
Location
Hoopla Cash

$ 1,435.00
The guest bathroom I walked into would have been normal in any upper income house back in the states, but in the shit hole called Mexico, it was a paradise of pampered proportions. Mexican tiled floors are generally normal, but everything else looked like marble. Even the tub. Considering everything that I had seen of this house so far, I was beginning to think that perhaps I should join the cartel myself.
A quick shower due to my own hunger seemed appropriate, so it was in and out, only pausing under the water long enough to wonder where the hell Raul, or rather Raul's flunkies, had managed to get the exotic soaps and body oils on display. Working for the Tuxtepec cartel really must be the best job in the region, judging from what I had seen so far. But that is a dangerous train of thought given the circumstances, I tell myself. Mind back on the present, I grab a bar of Irish Spring and wash tons of grime and germs off of my body and proceed about the business at hand.
Exiting the bathroom, I look around. I didn't really pay much attention to the room itself when I walked in, but now I could see that it looked more like one of those honeymoon suites at a Sheraton. I notice there are clothes laying on my bed, and they aren't mine. I guess whoever put them there saw the condition of the ones I wore in, which were currently balled up in a heap in the bathroom floor. Tags, stickers, and some of those little plastic t-shaped things are sticking out of them, so I know them to be new.
Images of spy movies pop into my head as I wonder if these clothes have been bugged. Little fake buttons near the neck that are actually small microphones have always concerned me considering my line of work. I would like nothing better than to have my own non-bugged clothes instead, but since I only have a few threads that will never do for a hospitable environment such as this, I resign myself to yanking off tags and stickers and getting dressed. The clothes turn out to be comfortable and fresh smelling like new things are typical of being. I put the eavesdropping conspiracy out of my mind. After all, Rockess and I will not have anything new to speak of about "the plan", as if I knew much of it anyway. And the cartel types do not go in much for the cloak and dagger spying stuff. Well, the dagger part, they do, but it's more straightforward. If they think you are up to no good, they just knife you, they do not worry with a cat and mouse game of espionage.
That is, of course all considering the rooms themselves aren't thoroughly bugged. Which I have no doubt they are, so no flogging the dolphin tonight I guess.
I settle back onto the bed to wait for Rockess, who I believe should be along in a few minutes, and close my eyes for a quick snooze until she appears. My thoughts return to that image of her rear end swaying back and forth as she walked up the stairs earlier. And that quick kiss she gave me. I feel a bit guilty about this train of thought, considering Vee's unknown fate, but I am only human, and a male one at that. It doesn't take long before I have pushed Vee out of my mind again and recall Rockess's thigh high stilettos she was wearing upon our first encounter. It was through a drunken haze I first saw them, but I could still see them clearly. I wouldn't mind seeing them make another appearance, I admit to myself.
I must have drifted off briefly, because I came to with Rockess's face near mine. She's sitting on the edge of my bed. As I open my eyes, she leans in and gives me a bit of a deeper kiss than she gave me earlier. I respond in kind, and we stay that way for a few moments, tongues exploring each other. Nice. I can feel the wood in my pants, and she apparently notices too.
Reaching down she gives my oak tree a gentle pat and squeeze. "Time enough for that later, love, I am hungry," she announces.
"So am I, but steak isn't what I am thinking about eating right this moment." She laughs at that and I stand up off the bed and give her a once over. She is stunning, of course. Black seems to be her thing, and I doubt any other woman in the world could make it look as hot and sexy as she does.
"Do you like my outfit? It was laid out for me as I bathed. Brand new, too." She gives me a meaningful look, and I relax a bit. She's is apparently smart enough to know the implications of this and I am smart enough to know I am now fully 100% into boyfriend mode. There can be no references to "the plan" going forward.
"So is mine. Raul is an excellent host."
"He likely did it for my benefit, but don't worry. Once he gets to know you, he will like you like I do. Well, not exactly like I do, but you get the idea."
I laugh and take her hand and lead her to the door. "So, what's on the menu tonight?"
"Raul usually serves a variety of things built around fish and beef, so you will be happy with whatever there is. And dessert will tend to be a cake or fried ice cream."
It sounds good, and we make our way down the hall and begin down the stairs.
"That is, if you wouldn't rather eat dessert once we come back up."
to be continued...