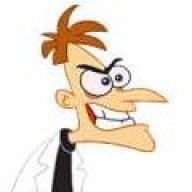 Joined

Sep 6, 2010
Location
Hoopla Cash

$ 1,435.00
The natives had stolen my wallet, my watch, my knife, and my shoes. Luckily, I was able to steal a sombrero from someone's front porch and now I blended in fine, after having to wallow in a shit stinking alley all night, trying to be as inconspicious as possible. I looked like most of them now, barefoot with stains all over my clothes - fleas, lice, or some other strange sucking insect biting the hell out of me in places best left unmentioned.
Katie Vee had left me in the bar the night before - saying she was going to the bathroom, but I knew she wouldn't be back when she left the table. It always ended this way - me making my excuses and her leaving before she would give me the satisfaction of seeing her cry. I don't know why we keep doing this to each other.
So there I was, putting down shots of Cuervo and feeling like the sonofabitch I knew I was when she walked up. Long dark hair, dark eyes, and a bondage mistress look to her - said her name was Rockess, but I might refer to her as Lady. She was hot, made doubly so by the thigh high stillettos she was sporting and the miniskirt she was almost wearing. Boobs falling out, what was I supposed to do? Cuervo courage is easy when you give him control, so it was only to down the last shot and follow her outside to the alley expecting much. And being jumped by five dudes straight out of a Pancho Villa story. I'm not sure which hurt worse, the beating they gave me, or the look in her eyes that said she didn't give a fuck.
Don't get me wrong, I can usually take care of myself, but when you have five dudes wailing on you and you could hardly stand to begin with, it's sort of difficult to land any punches. The icing on the cake? After the beating and robbing she steps up and wipes some grimy shit off of her heels onto my face.
"Get the fuck outta our town, asshole" she said.
I don't need to be told twice.
Now, I stagger more from pain than from drink back to the hotel room. It's only two blocks away, but it seems to take forever. The streets have shit laying all over them and my feet are starting to bleed from little cuts. Maybe that's why they took my shoes.
I hope and pray that KV is still there at the hotel waiting on me, but I know she is smarter than that by now. She now knows I will never change and she will have left a bad part of her life behind if she finds the courage. I hope she does, she deserves better than this, and I can't - or won't - give it to her.
to be continued....
Last edited by a moderator: