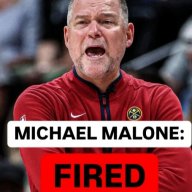 The Middle of Everywhere: NWI
Joined

Apr 18, 2013
Location
Hoopla Cash

$ 1,000.00
I especially would like to offer my sincerest apologies to Mr. Tucker and his family for all the hardache my summer rants may have invoked, for he is having a career renaissance of sort.

I consider myself a man of faith, and there's a deep drive by Castellanos and that'll be a home run. So that will make a 4-0 ballgame.

My conduct over the summer is not indicative of who I am, and I beg you all for forgiveness...