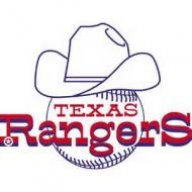 Joined

Jul 31, 2014
Location
Hoopla Cash

$ 1,000.00
There will surely be a lot to discuss this offseason. We have navigated about 3 years through a rebuilding plan, and there is another year or so to go. We are at the point where we have answered some questions, but there are still many left to be answered as we clear away the remaining rubble and start building on the foundation of a very solid farm system.



Will we sign a top-notch hitter to become the cornerstone?

Will we sign a high-quality starting pitcher to lead the up-and-coming young starting pitchers?

Will we make any trades to help with the 40-man restructure?

Will we make a trade for a major league ready player like the Nate Lowe trade a year ago?

Who will be cut in order to allow enough room for additions to the roster?

Has Willie Calhoun seen his last game as a Ranger?

Will some prospect, not named Jung, do enough in the offseason/Spring Training to secure a starting position?

Which young starting pitchers will fill out the rotation in 2022?

Which prospects, other than Josh Jung, have a chance to make the jump to the big leagues during the first two months of the season?

Will Chris Woodward still be the manager in 2022?

Will we continue to sign short term free agent veterans to fill out the roster or do those bench spots go to younger guys already with the club?

If we sign a free agent shortstop will IKF be traded, moved to 2B, or become a utility player?

Are you happy with the progress of the rebuild over the past 12 months?

How much longer will it be before we get back to the ALDS?

How much longer before we get back to the World Series?

By the time we go to Spring Training we should know a lot more about the remainder of the club's rebuilding plans. Depending on who we cut, who we sign, and who we trade for, we could have one more year of classic rebuilding or we could be facing at least a couple more years. If we get shut out in attempting to sign a top FA, then we know the timeframe stretches longer into the future.

Myself, I would rather not sign any other Lyles, Holt or Culberson types to short term deals. I want to sign one top notch bat in free agency. If they want to add another really good bat, that would be okay with me too. If they sign an ace to a good deal then I would not be opposed to that, but I don't want an expensive pitcher to inhibit our pursuit of needed high quality bats.