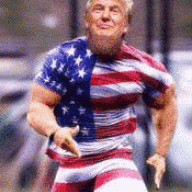 Joined

Apr 17, 2013
Location
Hoopla Cash

$ 200.00
Yeah, it's Fantasy Football: How serious can it really be? Anyway, in my Way Too Long League LeVeon Bell was dropped before the playoffs started last year. This is a league where we go into the actual NFL playoffs so guise that are not into the actual playoffs get dropped. Anywho, so I read the rule and figured I just wasted a dollar on picking up Bell. Then today I decided to read it again. Here it is:

12. If you pickup a player off waivers who is listed as out for the season by the NFL you can use that player as a keeper for next year but you lose the the round that player was drafted in..

Bell was drafted in the first round last year so had the original owner would not have been able to keep him as we can't keep a first rounder or a keeper in the next season..........that said, when I read that rule, sure seems to me like Bell was never listed as out fer the season. Anybody picked off the wire is given a 19th round keeper status. So what do you all think? Is this worth pursuing? Any other league I'd prolly just shine it on and bring it up at the rules meeting and reword this rule as to make sure it is clear that we can't keep a player in this position regardless of whether or not he was hurt or just sat out, but in this league there have been a few owners that have either stretched the rules until they are tighter than a gnats bunghole or outright broke them. I think I could make a case but would not want it to be totally unethical. What are yer thoughts?