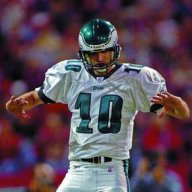 Joined

Jul 21, 2019
Location
Hoopla Cash

$ 500.91
Last weeks ranks are in parenthesis.
RemberTheKoy's EXCLUSIVE Division Rankings located at the bottom based on mathematical analytics from the Power Rankings. No other power rankings do it. Very exclusive, very intuitive.
These Power Rankings are based on who I think the teams stand right now based on many things that I see and look at. These are not just some re-order of the standings.
Last weeks rankings thread is located here.
1. Buffalo Bills (1)
2. Kansas City Chiefs (2)
3. Tampa Bay Buccaneers (4)
4. Philadelphia Eagles (7)
5. Los Angeles Chargers (5)
6. Miami Dolphins (9)
7. Los Angeles Rams (6)
8. Minnesota Vikings (3)
9. Green Bay Packers (11)
10. Baltimore Ravens (12)
11. San Francisco 49ers (16)
12. Detroit Lions (24)
13. Arizona Cardinals (22)
14. Washington Redskins (14)
15. New England Patriots (20)
16. Pittsburgh Steelers (13)
17. Oakland Raiders (10)
18. Cincinnati Bengals (8)
19. Jacksonville Jaguars (25)
20. Denver Broncos (15)
21. New York Giants (23)
22. Dallas Cowboys (26)
23. New York Jets (32)
24. Cleveland Browns (17)
25. New Orleans Saints (18)
26. Carolina Panthers (19)
27. Seattle Seahawks (21)
28. Chicago Bears (27)
29. Houston Texans (30)
30. Atlanta Falcons (31)
31. Tennessee Titans (28)
32. Indianapolis Colts (29)
Top 7 Best in NFC Based on Power Rankings
3. Tampa Bay Buccaneers
4. Philadelphia Eagles
7. Los Angeles Rams
8. Minnesota Vikings
9. Green Bay Packers
11. San Francisco 49ers
12. Detroit Lions
Top 7 Best in AFC Based on Power Rankings
1. Buffalo Bills
2. Kansas City Chiefs
5. Los Angeles Chargers
6. Miami Dolphins
10. Baltimore Ravens
15. New England Patriots
16. Pittsburgh Steelers
Best Division AFC West - 44 Points
2. AFC East - 45 Points
3. NFC North - 57 Points
4. NFC West - 58 Points
5. NFC East - 63 Points
6. AFC North - 68 Points
7. NFC South - 84 Points
Worst Division AFC South - 111 Points