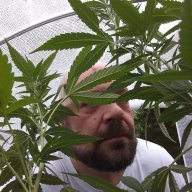 My mind spits with an enormous kickback.
Joined

Apr 17, 2013
Location
Hoopla Cash

$ 1,000.00
PROJECTING RED SOX ROSTER 4.0: ROBBIE ROSS, MATT BARNES, SANDY LEON IN; KOJI UEHARA, JOE KELLY, CHRISTIAN VAZQUEZ OUT
Mon, 03/30/2015 - 6:36pm

Red Sox manager John Farrell has some decisions to make on his final roster. (Brian Blanco/Getty Images)
For a team that didn't project to have a ton of roster competition when the spring began, the
Red Sox
are suddenly in flux.
Will Joe Kelly open the season in the rotation or on the DL? Will
Shane Victorino
hold off a hard-charging Rusney Castillo to start in right field? How long will closer Koji Uehara be out?
And of course, there's the latest blow of Christian Vazquez's absence, possibly for the entire season, which has thrown the catching position into turmoil.
With the understanding that things could still change between now and April 6 in Philadelphia, let's take our latest stab at predicting that 25-man roster that will open the season.
Catchers (2): Ryan Hanigan, Sandy Leon
This looked among the most stable position on the team a couple of weeks ago, but it has been a great unknown ever since.
The
Red Sox
finally gained some clarity on Monday when they placed Vazquez on the 60-day disabled list with an elbow injury that could require Tommy John surgery. That makes Hanigan the starter, though the veteran's career high in games played is only 112 and he has only reached 90 games two other times in eight seasons.
The question is what the Red Sox do at backup. They just acquired Nationals third stringer Sandy Leon, who is out of options. That gives him the inside track on Quintero, a veteran in camp on a minor-league deal. Quintero can opt out of his deal on Tuesday. If he doesn't, and accepts his minor league assignment, he'll head to Pawtucket, where the 12-year vet can mentor Blake Swihart. Otherwise, he's a free agent.
Leon is a switch hitter who's known first for his defense. He's a .189 hitter in the big leagues, and almost completely useless from the left side of the plate. He's here for his glove and will serve as Hanigan's backup.
That said, this position is by no means set. Keep a close eye on how Swihart develops at Pawtucket. Hanigan isn't an everyday player at this point in his career, and he's coming off two down seasons offensively (.208 average). The Red Sox have no intention of rushing Swihart, but if he shows he's ready in June or July, he could be a factor in the second half.
We should also allow for the possibility that rest and rehab will cure Vazquez's ailing elbow, and perhaps give him a chance to play in 2015.
Infielders: (5): Mike Napoli, Dustin Pedroia, Pablo Sandoval, Xander Bogaerts, Brock Holt
This group is set, and there's no sense spending much time on it. The first four should help power an impressive lineup, while Holt is a jack of all trades. If there's one thing to watch, it's Bogaerts' defense at short on a staff of sinkerballers.
Outfielders (5): Hanley Ramirez, Mookie Betts, Shane Victorino, Daniel Nava, Allen Craig
Now things get interesting. Ramirez and Betts are locked in as starters in left field and center, respectively. Ramirez has 40-homer potential now that he's moved off of short, and Betts is ready to show Red Sox fans that there's life after Ellsbury after all.
Nava is a left-handed bat off the bench – a valuable asset on a predominantly right-handed roster – and Craig is trade bait who will nonetheless make the team because the Red Sox are trying to preserve depth.
The real question comes in right field. Manager
John Farrell
quelled any talk of a competition between Victorino and Castillo by declaring the former his starter in February. That has allowed Victorino to prepare at his own pace (.179 average in first 11 games), which doesn't always yield pretty results in March, but often bears fruit in April.
Castillo has shown the potential to be a dynamic player in his own right, however, with two homers in his first 19 plate appearances, as well as Sunday's scintillating sliding catch in foul territory and strong throw home for a double play against Tampa.
The Red Sox will give Castillo every opportunity to get hot and stay that way, not necessarily to compete against Victorino for a starting job, but to stay sharp if the veteran gets hurt. Let's not forget, Victorino suffered an injury in the final spring game last year that ended up starting him on a downward spiral to only 30 games played.
For now, Victorino is the guy. The Red Sox have pledged a job to him, and as long as he stays healthy, they'll give him every chance to show what he can do when the games count. That puts Castillo in Pawtucket to open the year. If he stays hot down there, the Red Sox could have some decisions to make by mid-April.
Designated hitter (1): David Ortiz
Like Victorino, Ortiz is working his way through the spring. In 2013, Ortiz didn't play any spring training games at all and then hit nearly .500 out of the gates (following a short rehab stint). While some foot soreness is always a concern, he has also proven that he knows how to answer the bell.
Starters (4): Clay Buchholz, Rick Porcello, Justin Masterson, Wade Miley
Buchholz entered camp as the favorite to be the Opening Day starter, and he nailed down the job on Sunday in the midst of a solid spring. The veteran has the best pure stuff on the team, and even if he doesn't throw 97 mph anymore, he boasts a five-pitch mix as diverse as anyone's in the game.
Porcello has probably been the team's best pitcher in Fort Myers, though, and it wouldn't be a surprise if this is his rotation by May. The 26-year-old took a step forward last year, and is ready to make the official leap this season.
Miley would probably open the season third in the rotation on a neutral field, but we'll give the third spot to Masterson right now, even though he's had an inferior camp, on the assumption that the Red Sox will want to save the lefty for the start of their series in
Yankee Stadium
a week from Friday.
That leaves Kelly in limbo. The presumptive fifth starter likely opens the year on the disabled list, since the Red Sox can survive with four starters until April 12. It just so happens that Kelly is eligible to return from the DL on the 11th, so the timing should work out perfectly.
Relievers (8): Edward Mujica, Junichi Tazawa, Craig Breslow, Anthony Varvaro, Alexi Ogando, Tommy Layne, Matt Barnes, Robbie Ross
This isn't how the Red Sox drew it up in December, but things change, especially when your soon-to-be-40-year-old closer pulls a hamstring. With Uehara sidelined for at least the first week of the season, the Red Sox will turn to Mujica, an All-Star closer with the Cardinals in 2013, to fill that gap.
The principal setup men remain Tazawa and Breslow, with Varvaro joining the group after two excellent seasons in Atlanta. The back of the pen is where things get interesting -- and keep in mind, this group will shrink by one when Kelly returns from the DL.
Ogando has opened eyes in camp with good enough stuff to at least allow for the possibility that he regains the form that made him such an effective power arm with the Rangers in 2012. The Red Sox also like Layne's ability to lock down lefties (.411 OPS against last year).
That leaves two final spots. The first should go to Barnes, a former first-round pick who entered camp as a starter, but has forced himself into the bullpen mix with something the Red Sox lack -- power. Barnes attacks hitters with a 96 mph fastball, and in this day and age of bullpen heat, fills a need. He also has the potential, if things go south elsewhere, to close down the line.
The final spot probably belongs to Ross, a lefty trying to rediscover his place in the bullpen after a disastrous attempt at starting with the Rangers last year. Ross initially looked like the odd man out after a knee injury hampered his start to camp, but he has pitched better of late. He gives the Red Sox a long man for early in the season.