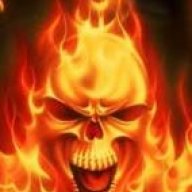 Joined

Aug 9, 2011
Location
Hoopla Cash

$ 1,000.00
I saw a mock draft that had the following:

1. Jags: Trevor Lawrence QB
2. Jets: Justin Fields QB
3. Dolphins: Ja'Marr Chase
4. Falcons: Kyle Pitts
5. Bengals: Penei Sewell
6. Eagles: Mac Jones QB
7. Lions: Davonte Smith
8. Panthers: Zach Wilson QB
9. Broncos: Trey Lance QB
10. Cowboys : Patrick Surtain II

In a scenario like this, do you think the Broncos would be willing to give up a 1st next year and a 2nd this year to land their QB in Zach Wilson? Granted, you don't know how the draft plays out from the 6 to 9 if you are the Broncos, but if the top of the draft was to play out like this up to the Bengals, and Wilson is sitting there, do you think that is a move they may be willing to make? We still probably land Sewell, and even if we don't they are debating on whether or not Slater might be a better long term player at T.

If we made that trade and Sewell is gone, I almost consider trading down again if there are any takers around the mid teens, and pick up another 2nd this year and and a 2nd next year and start shooting for guys like: Parsons, Waddle, Rousseau, Samuels.