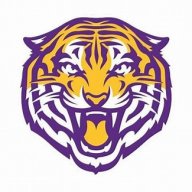 Joined

Jul 20, 2013
Location
Hoopla Cash

$ 1,000.00
The Pelicans played like Champs in game 3. AD played like the league MVP. The supporting cast hit lots of 3 point shots along with points in the paint.

I have to give the Pelicans credit for bringing in Rondo. His assist total was one of the all time best in playoff history. He makes other players better.

I am looking forward to watching Game 4. It's a big game.