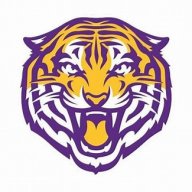 Joined

Jul 20, 2013
Location
Hoopla Cash

$ 1,000.00
I think this trade benefits both teams. The Lakers get another elite player to play with Lebron and they were able to keep Kuzma. It makes sense to try to win right away because Lebron isn't getting younger.

The Pelicans have a very bright future now. They already have Zion with pick #1 and he has a lot of talent. Now they will have pick #4 in this drat plus two other first rounders for future years for long term improvement.

In the short term the new additions from the Lakers have potential if they can stay healthy. Ball is very good at getting assists, Ingram showed a lot of development last year before his medical condition. Hart improved every year with his scoring in college. In the Pros he hasn't shown a lot but if nothing else he can provide depth to the roster at guard.

It will be an exciting draft for the Pelicans. It will be interesting to see who they pick at #4. They should be able to get a good talent with that pick.