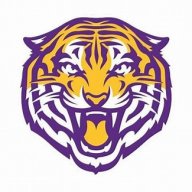 Joined

Jul 20, 2013
Location
Hoopla Cash

$ 1,000.00
I really like what the team is doing. The Pels signed Ingram to a long term contract. He's playing excellent along with Zion. Ball is taking his game to the next level with his scoring. His defense and passing have always been terrific. Adding Adams was a very good move because he is so active on the boards especially with his offensive rebounds.

I think the Pels picked a very good HC

I am wondering if its time to give Alexander-Walker more minutes. Reddick is getting plenty and not scoring much.

Hayes also shows a lot of promise with his athleticism.