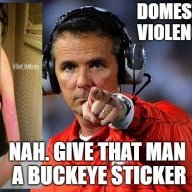 Well-Known Member
Hoopla Pickems Staff
Larry Bird wants Lance Stephenson back with the Indiana Pacers at the right price.
After spending the past week hearing Stephenson roundly criticized for his over-the-top antics with LeBron James in the Eastern Conference finals, Bird said Monday he hopes Stephenson stays with the team, headaches and all.
"I think his ceiling is what he wants it to be," said Bird, the Pacers' president of basketball operations. "I always want him back. You just don't let talent like that walk away if you can help it."
Stephenson will soon be a free agent. He has had no bigger supporter or more important fan than Bird, who took him in the second round of the 2010 draft, but even Bird was unhappy with Stephenson's attempt to play mind games with James.
Before Game 4, Stephenson told reporters that James' trash-talking was a "sign of weakness." Stephenson later walked back those comments, acknowledging he never should have made those thoughts public. In Game 5, Stephenson attempted to listen into Miami's huddle near midcourt, then blew in the ear of James, drawing an annoyed shake of the head from the four-time MVP.
Source:
ESPN