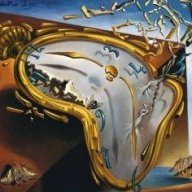 Joined

Mar 24, 2018
Location
Hoopla Cash

$ 1,000.00
1st Rd: Justin Fields - QB, Ohio St.
A Mitch Trubisky redux or finally the franchise QB we suffering Bears fans have been craving for decades? I'm going with the latter. This kid has all the tools necessary to succeed in today's game.

2nd Rd: Teven Jenkins - OT, Oklahoma St.
1st round steal scooped up in the 2nd. No question he begins the season as a starter, the only question is if it will be at RT or LT.

5th Rd: Larry Borom - OT, Missouri
Interesting stat on this behemoth: according to PFF, he had the lowest QB pressure pct amongst all FBS OTs. Don't be shocked if he busts out of the gate as a starter or at worst a regular alternate.

6th Rd: Khalil Herbert - RB, Virginia Tech
Tough RB with a bulldog build and a LCG running style, he stands a solid chance at becoming the #3 back behind Monty and Cohen, and that's assuming Cohen is 100% ready to go.

6th Rd: Dazz Newsome - WR, North Carolina
Another later round WR gem by Pace ala Darnell Mooney? Hmmm, similar size, same 40 Combine time.....you never know. Besides, how can a guy named Dazz Newsome NOT succeed? That's a bonified NFL name if there ever was one.

6th Rd: Thomas Graham, Jr - CB, Oregon
Solid collegiate career and stats, but opted out of the 2020 season due to Covid-19, which might have brought down his stock some. So who knows, maybe a late round heist here.

7th Rd: Khyiris Tonga - DT, BYU
Says Khyiris: "Ain't William Perry done got nuthin' on me!!" He's partially right. The only thing Perry at the time of his draft had on Tonga was 9 extra pounds. If nothing else, this kid is going to lead summer camp in sweating.