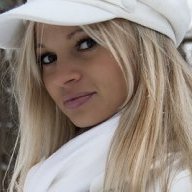 Joined

Dec 28, 2018
Location
Hoopla Cash

$ 1,000.00
Ok, not only did we invent Cheerleading, be we invented the 4 man backfield.

We've put 7 people into the NFL Hall of Fame

We made Washington, Oklahoma, Michigan St and Tulane.

We are the REAL Cradle of Coaches.

We have the longest current active ooc winning streak in the nation and it's not even close. Bama's won like 10 in a row, UMn's won TWENTY in a row, including 4 bowl games!!!

We have produced THE MOST All-Decade players ever.

We have produced THE MOST NFL leading scorers of the year, ever.


Am I wrong? I could be? Prove me to be or zip it.


Are we currently dominating the sport? No, so spare me the what have you done for me lately bs, Diss what we HAVE done, if you can, or move along. lol Better to be a has been than a never been. lol I can name the # of team's fans who could, on 2 hands. No toes needed. If you are not on that short list, just don't bother, I mean, really. It gets tiring embarrassing some of you, like you force me to do.