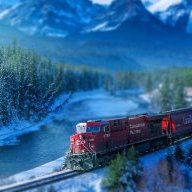 Not an NHL Executive that's for sure
Joined

Apr 19, 2010
Location
Hoopla Cash

$ 201.67
Mine might be average, or maybe even a little small compared to some of you.

Who has the biggest list of cities you've traveled to see an NHL game? Which was your favorite?
Post your list with a * when you saw a game without seeing your favorite team, but went just to watch some hockey.

Columbus*
Philadelphia
Phoenix*
Pittsburgh (Heinz Field)
Raleigh*
Washington

Favorite: Probably would say Columbus in regards to the arena - I like how the arena was really built naturally into the neighborhood and the crowd was great. For experience, the night at Heinz Field was unique and unbeatable, especially the road trip up with rest stops and gas stations filled with Caps' fans.