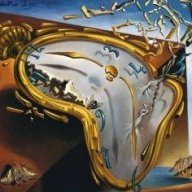 Joined

Mar 24, 2018
Location
Hoopla Cash

$ 1,000.00
Yeah yeah, the pitchers and catchers don't even officially report until this Wednesday, let alone the rest of the team, so why bother. But screw it, I say it's fun time to start thinking who is likeliest to make the squad, at least initially out of Spring Training.

So here's my not-really-too-early 26 man roster projection, with some caveats, including the opening day lineup (assuming we face an opposing RH pitcher):

Starting lineup:
SS - Tim Anderson (R)
3b - Yoan Moncada (S)
1b - Jose Abreu (R)
C - Yasmani Grandal (S)
LF - Eloy Jimenez (R)
DH - Zack Collins (L)
CF - Luis Robert (R)
RF - Adam Eaton (L)
2b - Nick Madrigal (R)

Bench:
IF/OF - Leury Garcia (S)
IF - Danny Mendick (R)
C - Jonathan Lucroy (R)
DH/C/OF - Yermin Mercedes* (R)

Rotation:
S1 - Lucas Giolito (R)
S2 - Lance Lynn (R)
S3 - Dallas Keuchel (L)
S4 - Dylan Cease (R)
S5 - Carlos Rodon (L)

Bullpen:
CL - Lance Hendriks (R)
SU1 - Aaron Bummer (L)
SU2 - Even Marshall (R)
SU3 - Matt Foster (R)
SU4 - Jace Fry (L)
SU5 - Codi Heuer (R)
LR1 - Garrett Crochet (L)
LR2 - Reynaldo Lopez (R)

Notable missing names:
DH/1B - Andrew Vaughn (R)
SP/R - Michael Kopech (R)
RP - Jimmy Cordero* (R)

Since the Sox apparently decided to not sign a proven hitter to take the DH spot, it's assumed the job will go to Vaughn, but as Mingo adroitly pointed out in another post, the Sox are probably going to suck an extra year of service out of him by not bringing him up to the majors until that has been fulfilled, likely sometime in April. Kopech seems like a safe bet to start the season in Charlotte and begin to build up some starter innings and hopefully for a relatively soon callup. Cordero has the same asterisk next to his name as does Mercedes. The roster above represents a 13-13 split between position players & pitchers and if that's the case, I see Cordero as being the odd man out. However, if the Sox decide to go north with 14 pitchers, which wouldn't be all that surprising, then swap these two names. In any event, someone's gonna bite the bullet once Vaughn and later on Kopech arrive.

Flame away gents.