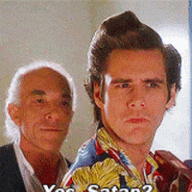 Joined

Feb 14, 2018
Location
Hoopla Cash

$ 1,000.00
Mills Lane, a collegiate boxing champion who narrowly missed making the 1960 U.S. Olympic team and who would go on to a career as a prosecutor, a two-term district attorney, a district court judge and one of the greatest referees in boxing history, died early Tuesday at a hospice near his home in Reno, Nevada.
Lane's son,
Tommy, told the Reno Gazette-Journal his health
had significantly declined recently. Lane suffered a debilitating stroke 20 years ago that ended his officiating career and left him unable to speak.
"He took a significant decline in his overall situation," Tommy Lane told the newspaper. "It was a quick departure. He was comfortable and he was surrounded by his family."