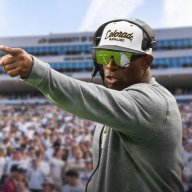 Joined

Jul 28, 2021
Location
Hoopla Cash

$ 1,000.00
Highest paid Secondary in the NFL and this is what we get? Embarrassing!
Time to fire the Special Teams Coach and Shurmur!
We can still salvage this season but not with Shurmur calling the plays!
And it's time for the Secondary to live up to their potential!! All this talk of this Secondary being the new "No Fly Zone 2.0"........just got torched by the Raiders! Embarrassing!