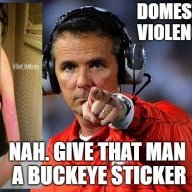 Well-Known Member
Hoopla Pickems Staff
Not everyone can be an All-Star. Just like not every team can be on top.
But Lance Stephenson is adamant his performance this season for the East-leading Indiana Pacers warranted a spot for this year's All-Star Game.
"I'm mad. I feel like I had my breakout year last year," Stephenson told reporters after practice Friday, according to The Indianapolis Star. "I showed I can play with anyone on the floor and I felt like this year, I brought a little bit more to my game.
"But other people saw it differently. I'm just going to keep working hard and prove everyone wrong."
Roy Hibbert and Paul George were the only players to make the squad from the Pacers, who lead the Miami Heat by three games in the East.
Source:
ESPN