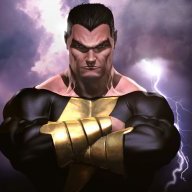 Cowards WILL BE cowards..
Joined

Apr 17, 2013
Location
Hoopla Cash

$ 100.00
lol, i'm relaxed, boys. as i've said it before, i've waited a full 50 years for this. I'm just happy we got back before they planted my black ass...

of course i'll root hard as ever, but for now just happy we made it...