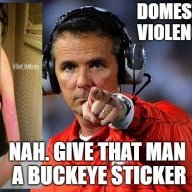 Well-Known Member
Hoopla Pickems Staff
The New Orleans Saints and Pro Bowl tight end Jimmy Graham have agreed to a four-year, $40 million deal that includes $21 million guaranteed, a source familiar with the deal told ESPN NFL Insider Adam Schefter.
The deal makes Graham the highest-paid tight end in NFL history, eclipsing the deal signed in 2008 by former Indianapolis Colt Dallas Clark, who got $27.55 million in the first three years of that deal.
The two sides came down to the wire before the Tuesday 4 p.m. ET deadline for franchise-tagged players to sign long-term contracts. But the fact that they reached a deal is a good sign that there won't be any lingering animosity from the negotiations, which included a groundbreaking arbitration hearing in which Saints coach Sean Payton and general manager Mickey Loomis testified against Graham's wide receiver argument.
Graham was angling for an even bigger payday when he filed the grievance, asking to be declared a receiver instead of a tight end for franchise-tag purposes. But his request was ultimately rejected by arbitrator Stephen Burbank earlier this month.
Source:
ESPN