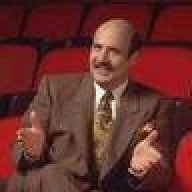 Joined

Jun 27, 2014
Location
Hoopla Cash

$ 1,000.00
A month and a half ago I had Panzerwagon and had parked at the liquor store. Got my hooch and drove home.

It rained for a few days so I didn't drive it, and the next sunny day I washed it.

Then I noticed the license plate and frame were bent. Obviously when I'd been at the booze can somebody had backed or rolled back into me.

So I made a no fault claim with insurance and waited for repairs which occurred this week. Dropped it off Monday AM, picked her up Wednesday around 4 PM. I felt like I had the DTs from not being able to drive it for 3 days.

Got up Thursday, another sunny day, washed it up real pretty. Felt fine.

Today I had to go to the vets to pick up some meds for my cat Nimbus.

Everything is done outside now with COVID so I was standing there at the office door waiting for my meds as the guy who had just picked up a big bag of dog food was leaving. I turned to see him back up and realized he was going to hit Panzerwagon!! I yelled and waved my arms to no avail.

Bam!! His fucking spare tire hanging off the back nailed the tailgate.

I cursed a blue streak, jumped up and down, etc.

He was honourable, accepted fault, etc. He wanted to pay cash for the damage but it's going to run well past $3K so ICBC is going to handle it.

Fucked my Friday though.