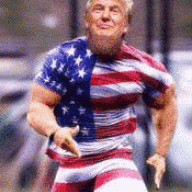 Joined

Apr 17, 2013
Location
Hoopla Cash

$ 200.00
So I'm 5-2 in the Way Too Long League (yeah, I was 6-1 until the NFL decided to give tPats a blocked XP) and have one of if not the best team I've had in my 5 years in this league, not just player wise but most of their positions in Real Fooseball standings. I'm also the guy that in both of my keeper leagues is planning at least a year in advance. So here is the issue: Right now I have CMac, Michel and AB on IR. Michel is an easy drop fer me when the time comes but both CMac and AB will likely come off next week. So I need to drop an RB and WR. RB seems like an easy choice but I'm Struggling a bit with WR. Here are my peeps. Oh yeah, this is important.........lol. I have to carry 5 active RB and WR. No more, no less.
So as much as I would like to hold Gus the Bus, I feel he is the guy that has to go. Damien would be next as the Pats are not close to the playoffs but I'm thinking he may be one of the guise to get ME to the playoffs.
WR wise, it would just be so easy to cut TY but he is more than likely a playoff guy and I would like to see at least 1 more week from him. Smoke is basically in the same boat. Which leaves me at CeeDee: Dak is not coming back this season and Dalton has not looked too good (not entirely his fault) but he being an 11th round keeper for next year is pretty interesting. That said, I think Gus the Bus and CeeDee are the guise to drop. What do you think?