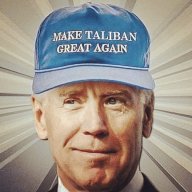 I'll slap you with my member
Joined

Apr 22, 2013
Location
Hoopla Cash

$ 818.00
This Illinois team is something else. Getting hot and playing ball at the right time of the year. We have some really good young talent (and more coming in next year) and a few seniors ALL coming together. Defense looked really good last night against Michigan and made some big shots in OT.


Nunn and Hill are beasts. How good was that Simeon HS team that won 4 straight IL championships with Jabari Parker, Nunn and Tate?


Where the hell are you people?