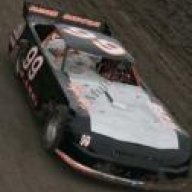 When all else fails, Smack em' in the Mouth!
was watching a you tube video of someone talking about a home defense gun.
1st off his whole system is probably over 10k & he is prepared for a kill team to invade his home LOL (he is using a H&K416)
but anyways. Part way through he was talking about if you live in certain areas you might have to limit yourself to certain types of ammo. I assumed to not blow through walls ensech.
then he says he lives out in the country on a lot of acreage so he doesnt have to worry about that. Then he says I use a 77grain ..... & I think damn I guess he isnt worried about blowing through walls. LOL While I am kinda chuckling about this. He shows a bullet & says
these rounds fuck!
I died laughing!!!!