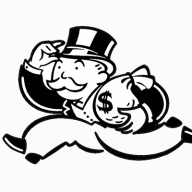 Joined

Sep 15, 2014
Location
Hoopla Cash

$ 1,000.00
Netflix' latest offering is unlike any movie I can recall in that it has a group of the most unlikeable characters. The two principal antagonists are pure evil and every supporting character is more or less evil in their own way. The doctor, the assistant, the nursing home administrator and staff, the sleeze bag lawyer, all worthy of dispatch.

Even the mother, who would seem to be the victim, is fully aware of her son being a mob boss and has enjoyed the good life funded by his white slavery. The judge seems a neutral arbiter of sentencing the elderly to state care but is either on the take or woefully incompetent.

Halfway through the movie I found myself thinking that the only satisfactory ending would be for Marla and Roman somehow manage to kill each other, shootout style.

So if you want to really hate some characters, this movie is one for you. I'll give it four stars.