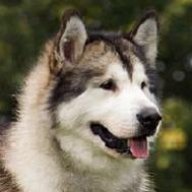 LOL at 42-13, 29-3, 19-3
Moderator
Joined

Nov 20, 2012
Location
Hoopla Cash

$ 11,798.00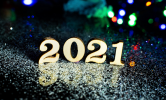 Well 2020 was an "interesting" and very trying year for all of us, especially college football and husky football fans. Covid messed with so many things and we only ended up with 4 games and no bowl. Ugghhh.... We'll here is to blind optimism that 2021 will be a year of getting back to normal, or at least something a lot closer.
To all the existing Husky posters, welcome back and all the new ones that join here this year, welcome aboard.
That being said, I think 2021 could and SHOULD be an incredible year for the Husky football program, and that's not blind optimism
. The roster is looking absolutely loaded across the team
and given the NCAA's modified rules for scholarships in 2020 and 2021 related to Covid, the Huskies could end up with a roster closer to 90+ players this fall, rather than the hard count number of 85 that's the usual limit. USC and Oregon have very noticeable attrition to grad, transfers, and the NFL draft. It will be felt this fall. Washington loses very few.
If all goes as expected as more of the public gets the Covid vaccine and the testing protocols that were put in place for all PAC teams, it is looking good that spring practice camps will be happening which will benefit the Huskies big-time, especially with all the in-state talent we invite for unofficial visits during those weeks and also out of state recruits were building relationships with. Summer and August practice camps should be happening, which is also always an important time for recruiting, and hopefully we have a complete schedule of games and finish off with a NY6 / Rose bowl bid which I believe we are very much in the hunt for.
It was only 4 games, but any doubts that the Huskies were going to fall off a cliff with Petersen's retirement and whether the key new add of Donovan at OC + the changes to the offense were going to bust were put to rest. I saw a lot more positive, than negative in those 4 games. Hopefully, it's enough ammunition to build out an outstanding 2022 class and keep moving forward & upward with rankings + landing the right ballers for our program.
I'll be taking a look at the projected roster for 2021 in another post and let me tell you, this team is ABSOLUTELY LOADED.
So hello 2021 and what's shaping up to be a outstanding year for the Husky football program.
Best wishes to all the Huskies out there. GO DAWGS!!!!