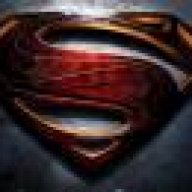 Joined

Apr 26, 2010
Location
Hoopla Cash

$ 1,000.00
The Thrashers seem to be making the right moves in the off-season by mixing up the personnel on and off the ice. They're putting together a young core, combined with some veteran leadership - I think Mr. Byfuglien has an idea of what it takes by now. They're also in a very winnable division, making that path to the playoffs much more available.

How long will it take for them to advance beyond the first round?

MY impression, there are two heartbreakers left in the ATL before these kind really gel. I don't know that they'll even make the playoffs this year, and the following year may be a close call. But guys like Kane, Bergfors, etc seem to be developing in the right direction. Mark my words, in 2013, the Thrashers will have a first round advancement.