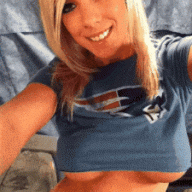 I aint drunk Im just drinking
Someone had to start it
Can Wentz be fixed?


Colts acquired Carson Wentz from the Eagles in exchange for a 2021 third-round pick and conditional 2022 second-round pick.​
The conditional second-rounder becomes a first-round pick if Wentz plays 75 percent of the snaps or 70 percent and the team makes the playoffs. The Eagles will also take on $33.8 million in dead-money cap penalties, the largest number in league history for one player. It's a far cry from the "multiple firsts" GM Howie Roseman was in the market for, but clearly the organization's best offer on the table after the Bears reportedly lost interest. Fresh off a season in which he led the league in fumbles, interceptions, and sacks taken and benched accordingly after 12 games, Wentz, 28, will have an opportunity to start anew with a supporting cast that's already built to contend.