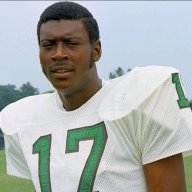 Hangin' With The Homeboys
Hi All - hope everyone's doing well and staying safe out there... it's been a while and a very frustrating season to say the least. Sorry if some of what I'm going to say has been said already, but here's my

rant, for what it's worth.
In my 30 or so years of being an Eagles fan, this has easily been the most frustrating season I have ever seen - at the beginning of the season I thought it would have been to our advantage having a returning coaching staff, and with the momentum Wentz had to finish the '19 season that would carry into the compromised season to take our division and return to the playoffs. Well, that optimism lasted for about one half of the very first game of the season.
Bad coaching, lack of talent, regressed play from key players, injuries (again), no leadership or team identity, and dysfunctional micromanagement... we have become the pre-Brady Tampa Bay Buccaneers.
I will forever be grateful to Doug Pederson, and the magical season he was the Captain of that led us to a Super Bowl. A lack of talent did not help him, but he also had been exposed, especially this season - when left to his vices, he could not put together a credible staff, could not game-plan, and ultimately in the end too stubborn to change, which led to his dismissal. He had his issues certainly, but he was really made to be the scapegoat in this bullshit dumpster-fire of a season.
Which leads me to the REAL problem on this team, Howie Roseman. How he is still entrenched with so much power in this organization is mind-boggling. We have a top-10 pick, about 10 projected picks (possibly more depending on who we trade this off-season) and I have never been so uninspired headed into the draft process as I am this year, because of who will be making those picks. Howie's track record speaks for itself, and we can bring in the most innovative minds to work around him, but as long he calls the personnel shots we are headed for nothing more than mediocrity at best. Roseman may say he bleeds Eagle green, but make no mistake he is only interested in self-preservation, he has shown that time and time again. And for those who will say he was the architect of the 2017 season, yes I will give him that - but even a blind pig finds a truffle every now and then. The totality of what his legacy has been here so far is someone who is an insecure micromanager, unqualified to hold the most critical position in a football franchise, undermines the people around him, and looking to deflect blame at every opportunity he can get.
As for Wentz? I've been (and still am) a Wentz supporter. I refuse to believe the season he had in '17 was a total fluke. But he's out of chances. The team has pandered to him only because of the money they've committed to him, but at some point he has to look himself in the mirror and take accountability for the shit season he had. I'm optimistic of the new HC Sirianni (we dodged a bullet not hiring McDaniels) - I've watched some of his past pressers with the Colts, listened to what he likes to do - I like that he's a fresh face and will bring some new blood to the team. From what I've heard and read, he's a player's coach, very detail oriented, a teacher of the game... Wentz has a chance to start over, no more excuses... if he can't (or won't) make the necessary adjustments, then fuck him. On to the next. And that's coming from a Wentz supporter.
Sorry for this being so long, for those who were patient enough to read this to the end appreciate y'all.