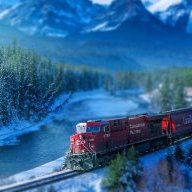 Not an NHL Executive that's for sure
Joined

Apr 19, 2010
Location
Hoopla Cash

$ 201.67
I want to see what team is considered to be a good guy team or bad guy team the most often, so here is the exercise...
Take the following list and divide the teams on the list into one of TWO categories - Good Guys or Bad Guys.
No neutral or third categories accepted, you have to make a choice on each. Each list does not have to be even, you could have 25 good guys and 7 bad guys if you want or make them even. I've put a full list you can copy/paste and move around.
Anaheim Ducks
Arizona Coyotes
Boston Bruins
Buffalo Sabres
Calgary Flames
Carolina Hurricanes
Chicago Blackhawks
Colorado Avalanche
Columbus Blue Jackets
Dallas Stars
Detroit Red Wings
Edmonton Oilers
Florida Panthers
Los Angeles Kings
Minnesota Wild
Montreal Canadiens
Nashville Predators
New Jersey Devils
New York Islanders
New York Rangers
Ottawa Senators
Philadelphia Flyers
Pittsburgh Penguins
San Jose Sharks
Seattle Kraken
St. Louis Blues
Tampa Bay Lightning
Toronto Maple Leafs
Vancouver Canucks
Vegas Golden Knights
Washington Capitals
Winnipeg Jets
When people are done, I'll tabulate everyone's results and we'll have a SportsHoopla Good Guy Index for every NHL team and rank them.