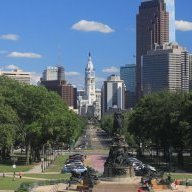 Joined

Jul 3, 2013
Location
Hoopla Cash

$ 2,970.18
NFC Championship Game Jan. 29 Sunday, 3 p.m. ET on Fox

(2) San Francisco 49ers at (1) Philadelphia Eagles (Early spread Eagles -1.5 to -2.5)

This is only the second time the 49ers and Eagles have met in the playoffs. San Francisco won 14-0 in the 1996 Wild Card Round.

AFC Championship Game Jan. 29 Sunday, 6:30 p.m. ET on CBS

(3) Cincinnati Bengals at (1) Kansas City Chiefs (Early spread Chiefs -1 to -1.5)

The Bengals and Chiefs will see a rematch of last year's AFC Championship Game. Cincinnati won that 27-24 in overtime, which coincidentally also was the final score of the Bengals home win over the Chiefs earlier this year.