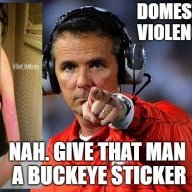 Well-Known Member
Hoopla Pickems Staff
Frank Vogel saw a blueprint for success for his Indiana Pacers in the performance in the Super Bowl by the Seattle Seahawks.
"I was inspired by it," Vogel said Monday. "I see a lot of us in the Seattle Seahawks: A dominant defense."
"They had no turnovers," Vogel said of the Seahawks. "They didn't beat themselves on the offensive end.
"That's the area we have to get to."
The Pacers lead the NBA in defensive efficiency.
Erik Spoelstra of the Miami Heat has borrowed from football in studying how Chip Kelly's teams attack on offense.
Source:
Real GM