I know you are going to point out all of Wentz's struggles during camp b/c you want him to fail. Yes its common sense fans want to see the team win. Not bash the team like you. You dont know if a team will get stomped in the playoffs. Teams pull upsets all the time and you refuse to admit it. duke, go hate somewhere else. This board is for fans of the team. Its so obvious you are not a fan.
I want Sam Howell to start, there is a difference. I have said that for quite some time. Out of the two QBs, I believe Howell has a better chance of leading the team in the long term. I am not saying Howell is ready NOW or should start NOW, but I do believe we would be in better hands with Howell over Wentz. Wentz has literally failed everywhere he has gone.
It is not me who is pointing out his struggles, it's the national media and team blogs. Pick another source if you want.
The Washington Commanders have wrapped Day 9 of training camp. Next up? An open practice for fans at FedEx Field Saturday, where hitting will transpire, so...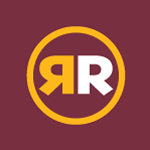 riggosrag.com
Teams pull off upsets all the time. Where did I say upsets NEVER happen?
You want me to leave because I fall into a "majority category"? As Skinsdad said, you don't get to determine who leaves. If Skinsdad, Sty, or Breed want me gone. I will head out. Sounds good?
Last edited: