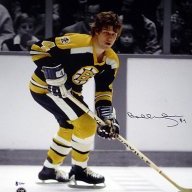 Joined

Jun 5, 2016
Location
Hoopla Cash

$ 1,000.00
Lamar is the real deal. I think he may be the most dangerous QB right now given his dual threat.

Is this why @Oldschool disappeared or were the rumors of him and Tgann running off into the sunset true?
As of right now, I think he is a top candidate for league MVP, along with Josh Allen amd Herbert. I think Kyler, Staff and TB12 are right there as well but slightly below the top 3.
P.S. As for Oldschool and his love of Flacco, tge Ravens are likely 1-4 right now with Flacco as opposed to the opposite with Lamar.