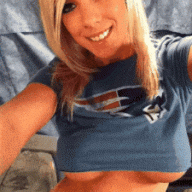 I aint drunk Im just drinking
Major League Baseball officially instituted a lockout at 12:01 AM on Thursday morning when the league's Collective Bargaining Agreement expired at midnight on December 1.​
Commissioner Rob Manfred made the official announcement. "This defensive lockout was necessary because the Players Association's vision for Major League Baseball would threaten the ability of most teams to be competitive. It's simply not a viable option. From the beginning, the MLBPA has been unwilling to move from their starting position, compromise, or collaborate on solutions," he added in a statement. Both sides met several times earlier this week, but were unable to reach a new deal, which has led to baseball's first work stoppage since 1994-95. All major-league transactions, including free agent signings, trades and international free agent signings have been frozen. Stay tuned.