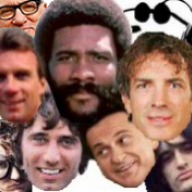 You've pulled one of the classic blunders.
I did my annual dump of player stats in preparation for the 2021 season.
Matthew Berry may have his entourage of assistants to help him compile his 100+ anomalies each year.
But here are a few things that stood out.
In 2019, there were 28 RB that had at least 1000 scrimmage yards. Guess how many accomplished that in 2020.
Derrick Henry won the rushing title and also had 2141 scrimmage yards. That's an average of 133.8 yards per game. But one RB had a better average. Name that player.
Dalvin Cook with 137.0 in just 14 games
Which QB had the most all-purpose yards (passing and rushing)?
Desean Watson had 5267 total yards, 200 more than Mahomes and 300 more than Josh Allen.
Which QB had the most turnovers (interceptions and fumbles)?
Carson Wentz had 25 in just 12 games.
Travis Kelce and Darren Waller were the only 2 TE to have over 1000 scrimmage yards. Who ranked 3rd?
Travis Kelce had 11 TD. Name the only other TE to have 11 TD.
Stefon Diggs led all WR with 1535 receiving yards. That's an average of 96.0 yards per game. Name the WR who averaged better.
Davante Adams averaged 98.1 in 14 games
Maybe I will find more....