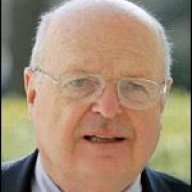 Offensive Line Consultant
He would have been better taking an opt out year. I don't think his heart was ever into this season and I guess the injury was always worse than originally reported.

Anyway, by my read, cutting him would take 14 million off the cap, with 5 added back on in 'dead money.' It would also save the Bengals real cash - Meaning, not having to pay him the 11 million that they owe him. This is a big deal as revenue will be down a little due to COVID issues. I don't expect there will be any trade market for Geno - But I do suspect a winning team would be willing to take him on as a situational rotation player and see if he still has some value.

Last point - Atkins and Dunlap are prime examples of why you don't give players two big contracts after their rookie deals. That second contract rarely works out in your favor. The obvious exception is quarterbacks. Anyway, Belicheck and the Patriots are often criticized for being cold to vets..... But, they are just making good business moves.